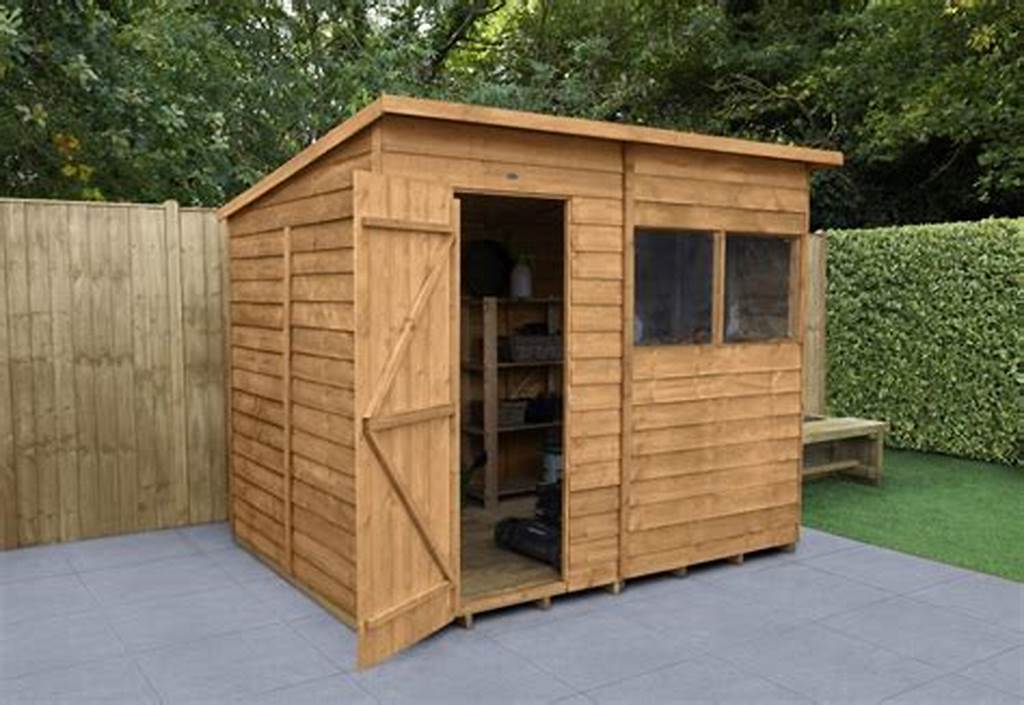 SHED REMOVAL: GET RID OF YOUR OLD SHED
If your old shed could talk, it would have a lot of stories to tell. But mostly, it would say, "Get me out of here!"
And it would be right. But don't try taking matters into your own hands. Shed's are large, heavy, and difficult to move. Trying to remove an old shed — especially if it weighs a lot or is old or in a tough spot from a previous homeowner — can throw your back out, damage your yard, or worse.
HOW TO GET RID OF AN OLD SHED
The best way to get rid of an old shed is to contact us. We're old shed removal expert — our crews are trained to safely tear down, lift, maneuver and carry away old shed parts without getting hurt, or damaging your yard. Just quick, easy shed removal.
SHED REMOVAL MADE EASY
Shed removal is tricky. They're also heavy and you could seriously injure yourself.
Wichita Junk Disposal is here to help. We provide a shed tear down and clean up and removal service — perfect for getting that old shed out of your yard.
WICHITA JUNK DISPOSAL: AN AFFORDABLE SHED REMOVAL COMPANY
How much does shed removal cost? Less than you might think! We price jobs by item volume, with a reasonable minimum load cost that accommodates up to 30 square feet of items. There's aren't any hidden surprises — you'll get a free, no-obligation quote, and an upfront price. All you have to do is point to your old shed, and leave the rest to us. Contact us through our website, or call (316) 448-5146 today!
Andale, KS Shed Removal Service Near Me
Andover, KS Shed Removal Service Near Me
Argonia, KS Shed Removal Service Near Me
Augusta, KS Shed Removal Service Near Me
Belle Plaine, KS Shed Removal Service Near Me
Bentley, KS Shed Removal Service Near Me
Benton, KS Shed Removal Service Near Me
Buhler, KS Shed Removal Service Near Me
Burns, KS Shed Removal Service Near Me
Burrton, KS Shed Removal Service Near Me
Cheney, KS Shed Removal Service Near Me
Clearwater, KS Shed Removal Service Near Me
Colwich, KS Shed Removal Service Near Me
Conway Springs, KS Shed Removal Service Near Me
Danville, KS Shed Removal Service Near Me
Derby, KS Shed Removal Service Near Me
Douglass, KS Shed Removal Service Near Me
Elbing, KS Shed Removal Service Near Me
Garden Plain, KS Shed Removal Service Near Me
Goddard, KS Shed Removal Service Near Me
Greenwich, KS Shed Removal Service Near Me
Halstead, KS Shed Removal Service Near Me
Harper, KS Shed Removal Service Near Me
Haven, KS Shed Removal Service Near Me
Haysville, KS Shed Removal Service Near Me
Hesston, KS Shed Removal Service Near Me
Hutchinson, KS Shed Removal Service Near Me
Kechi, KS Shed Removal Service Near Me
Maize, KS Shed Removal Service Near Me
Mayfield, KS Shed Removal Service Near Me
Mcconnell AFB, KS Shed Removal Service Near Me
Milan, KS Shed Removal Service Near Me
Milton, KS Shed Removal Service Near Me
Mount Hope, KS Shed Removal Service Near Me
Mulvane, KS Shed Removal Service Near Me
Murdock, KS Shed Removal Service Near Me
Newton, KS Shed Removal Service Near Me
North Newton, KS Shed Removal Service Near Me
Norwich, KS Shed Removal Service Near Me
Peck, KS Shed Removal Service Near Me
Potwin, KS Shed Removal Service Near Me
Pretty Prairie, KS Shed Removal Service Near Me
Rock, KS Shed Removal Service Near Me
Rose Hill, KS Shed Removal Service Near Me
Sedgwick, KS Shed Removal Service Near Me
South Hutchinson, KS Shed Removal Service Near Me
Towanda, KS Shed Removal Service Near Me
Udall, KS Shed Removal Service Near Me
Valley Center, KS Shed Removal Service Near Me
Viola, KS Shed Removal Service Near Me
Walton, KS Shed Removal Service Near Me
Wellington, KS Shed Removal Service Near Me
Whitewater, KS Shed Removal Service Near Me
Winfield, KS Shed Removal Service Near Me
Yoder, KS Shed Removal Service Near Me